We are a professional provider of valve automation control solutions. Providing a more competitive automation control solution for customers around the world, contributing to Industry 4.0.

Shengboai started in 2003. Model SGC is our first product. In the early days of the company, due to the immature technology and other aspects, there were various problems with the products. However, through our continuous improvement and research and development, the quality and performance of our products are getting better and better. Through more than 15 years of development, our supply chain and quality control system has become very mature.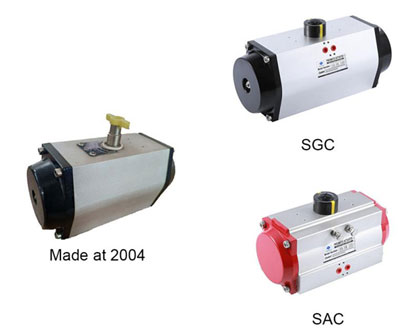 With more than 10 CNC machine &adequate raw material reserves£¬we are capable of handling massive production in high quality.Our products have passed through CE & SIL certificate£¬every one is tested carefully by experienced workers before shipment.Our factory has got ISO quality management system£¬we know how to create a safe & efficient workplace for our employees.

Our professional engineering team will also serve you. Production manager-Mr Gu£¬who has been working in Shengboai for more than 10 years.He is good at Mechanical Design & CNC programming.Sales engineer-Darren Shan£¬whose major is Chemical Machine.After graduation£¬as a technician in Valve production for 6 years.He is familiar with automation valve.Besides we also have many experienced &responsible employees.We believe that a stable human resource is an important factor for product quality.